😇 Angel interview #9: Pilar Johnson
"Before I started investing, I always envisioned that investments had to be millions of dollars. That's not true."
All the Angels is a newsletter about angel investing. By subscribing, you will receive an interview with an angel investor in your inbox every two weeks to learn about their motivations, their process, and their experience.
If you're reading this but haven't subscribed, join other angel investors, venture investors, and founders by subscribing here.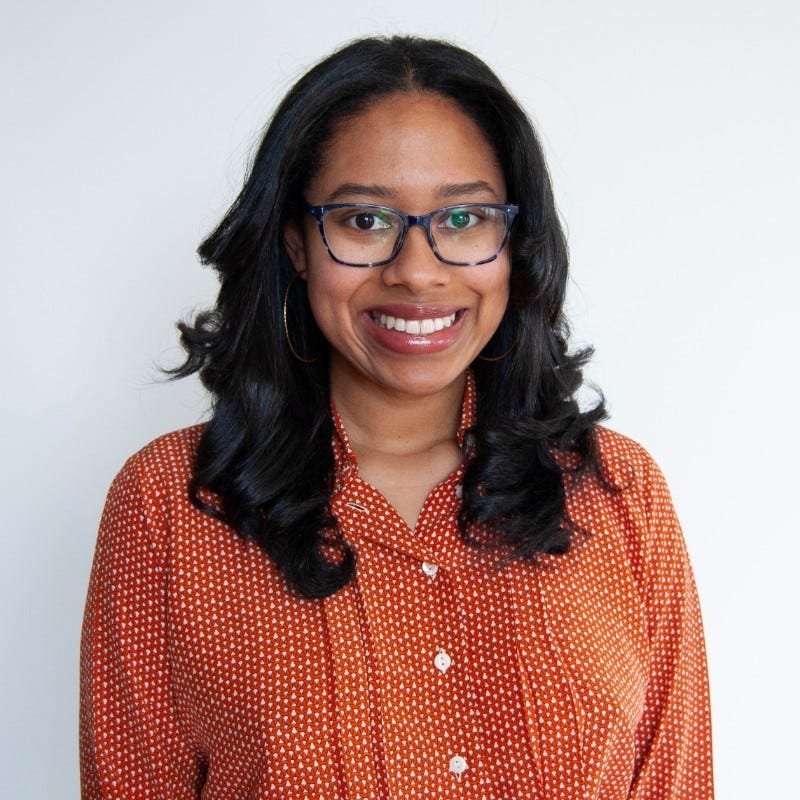 Pilar is an angel investor and started her own fund called Debut Capital earlier this year with her fund partner, Bobak. She invests in Black, Latinx and Indigenous founders. She previously worked in operations and diversity & inclusion at Prolific Interactive and WeWork. She is based in Brooklyn.
Can you give a quick introduction of yourself?
My name is Pilar Johnson. I'm co-founder and managing partner at Debut Capital, a venture capital firm that's focused on investing in Black, Latinx, and Indigenous founders and businesses. As a proud Black and Mexican-American woman, I am influenced by the rich examples of women of color-centered leadership that my mom and grandma provided for me growing up in a low-income community in Houston, Texas. This impenetrable foundation equipped and empowered me to relocate to New York City eight years ago to forge a path for myself and other women of color in tech leadership.
How did you first hear about angel investing?
My introduction to angel investing came from my co-founder Bobak Emamian. Bobak and I met at Prolific Interactive, a mobile-focused product agency that launched over 100 digital products over the last 10 years, ranging from companies like Rent The Runway, Soul Cycle, Sephora, Gap, and American Express, and many more. As CEO and Co-founder of Prolific and Head of Operations, Bobak and I worked closely together, respectively, to develop diversity initiatives for our organization and the tech field at large.
It was through our work together that we realized we not only worked well together but that we were both passionate and dedicated to creating an equitable world. This is what led to us thinking about what could we do beyond D&I trainings in the world of tech, and what led to my first introduction into angel investing. Bobak already had some experience as an angel investor and shared insight with me. It was also through my own research that I saw what many women of color like me see: 1. The VC investment space is predominately white and male, and 2. because the space is predominately white, that unfortunately meant that majority of the founders receiving the most funding also fit this mold.
It sounds like you first started hearing about angel investing when you were at Prolific.
Correct! It's unfortunate that it took this long for me to find out about angel investing. Reflecting on what I mentioned earlier about growing up in a low-income community, the resources we are often excluded from shape our reality and often robs certain communities of possibility and potential. This isn't just limited to me, it's a shared experience among many folks from communities like mine.
Tell me more about Debut Capital.
Debut Capital is an early-stage fund that invests in Black, Latinx, and Indigenous (BLI) founders. We believe that by investing in Black, Latinx, and Indigenous founders who are dedicated to creating products and services that serve underrepresented markets we can challenge and change the racist status quo of business and economy. Often companies are only interested in making an immense profit off the creativity and brilliance of BLI without 1. giving proper credit and 2. without genuinely valuing our communities to begin with.
There are vital ideas and markets that are being missed because Black, Latinx, and Indigenous aren't given the same opportunities or funding and quite honestly there's millions of dollars and many brilliant ideas being left on the table. Debut wants to hear and invest in those ideas.
What made you decide to invest through a fund for your angel investments?
The decision to co-found Debut Capital felt pretty organic. Bobak and I not only make a strong and productive team but are both committed to creating equitable and inclusive spaces for future investors and/or current founders. So, it made sense for us to put our capital together and create an investment thesis that excited us, with the goal of eventually raising our 1st round to include LPs that understand our vision.
How many investments have you made so far?
We've made seven investments so far. I'm so proud and stoked to be a part of these founders' journeys.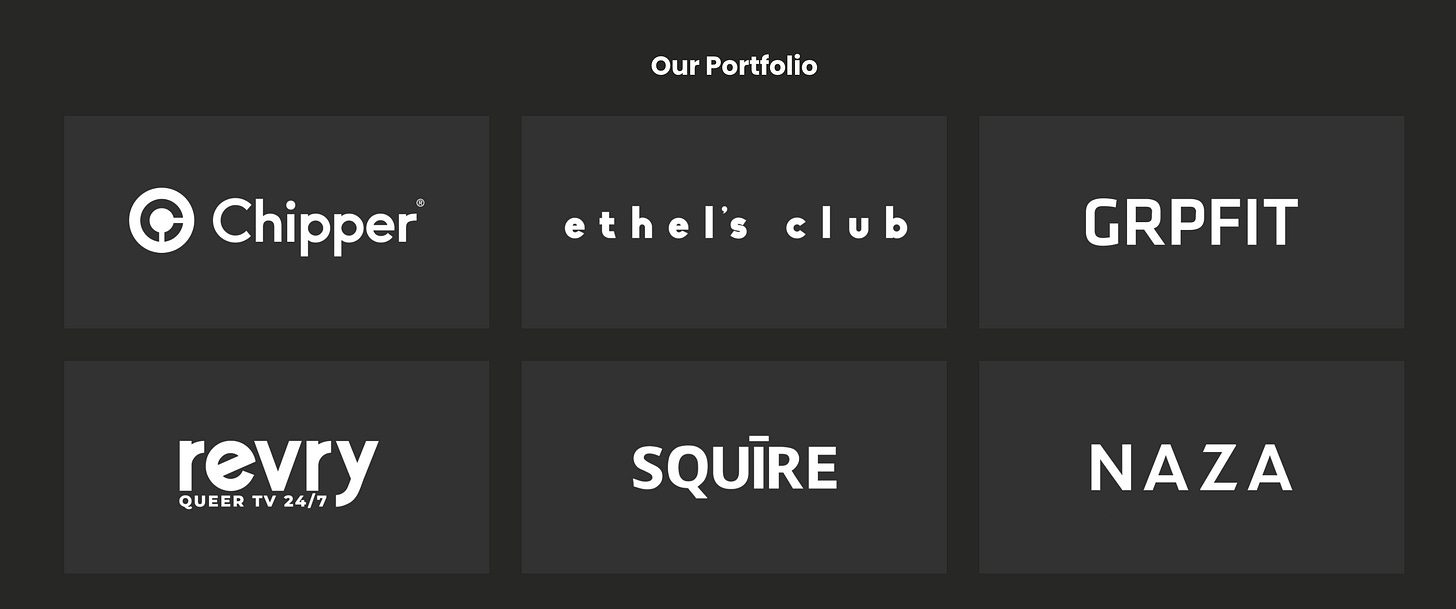 What's your aim for the number of investments a year?
When we first started Debut, our goal was to invest in eight companies in two years.
How did you come to the decision of eight and two years?
We chose to invest in eight founders over two years because we were new to the investing world and we wanted to ensure that our first cohorts of investments received the support and partnership they desired and needed.
Our check size is currently between $5k and $25k, so we aren't pitching the largest investments. Fortunately for us, right away we saw those founders were excited to meet with us and wanted to include us in their round. I think founders resonate with not only our mission but our background in product and operations. The great thing about investing smaller size checks is it gives us the opportunity to put in sweat equity to help founders beyond capital and build a relationship with the team!
Out of all the investments, how often do you stay in touch with your founders?
It depends on the need of the founder. Through investor updates, informal check-ins, and any direct partnership work we are in communication with founders as frequently as biweekly to once a month. Again, it all depends.
What kind of help do founders typically need?
We focus on investing in pre-seed, seed, and Series A companies. I find founders are always super appreciative of our help with introductions to other potential investors so Bobak and I will go through our network and see who would be a great connection. Another way we provide support for founders is through product and tech research and development. This ranges from crafting job descriptions to sitting in on a call for tech stack exploration with a potential platform and providing feedback.
How much time in a week do you typically spend on angel investing?
As an investor in the early stages, there is no time where I'm not thinking about ways to grow and sustain a lucrative business for us and our founders. So, not only are we spending time meeting with potential portfolio companies, but we're also working hard to build out the logistics and brand awareness for Debut Capital. Seriously, my brain is always thinking about Debut: "What's on my to-do list, how can we create brand awareness, am I working towards completing my objectives for this quarter, did I make that introduction for this company?"
How do you balance angel investing with your day job?
I'm fortunate to not have your typical 9-5 full-time job right now, but I do work part-time with a nonprofit that is dedicated to ending racism and police brutality in the nation. So it can be a balancing act to keep myself centered when all lines of my work aim to address structural racism. This has been especially challenging during this pandemic when we're stuck at home.
What is your investment strategy?
A lot of times when you're investing at the pre-seed or seed-stage, there might not be a fully developed product to evaluate because it's in the early stages. So our process is heavily centered around the founder and their skills and characteristics, as well as considerations for creating a product or service that is going to serve an underserved market. Once we have a feel for that, we'll do more of a deep dive into how the team plans to execute their plan and vision. We know this is a constant moving process, but we are looking for a snapshot in time as to how the team is thinking about these things.
What are some essential diligence questions that you find essential to dig into those things?
What problem are the founders trying to solve? Is it clear? Is the problem authentic to the founders?

Are they currently working on this full time? If not, do they have a roadmap/plan for what needs to happen in order to get to full time?

During the pitch, do the founders get me excited about the product? Are they passionate about it?

Do they have goals and objectives outlined? Are they clear?

What's the team makeup? Are the roles and responsibilities clear?

What's their minimum check size?
What tools do you use for angel investing?
We started with Google spreadsheets but recently started using Fundstack. You can add your deal flow and track all stages on one page. It's a cool program because you're able to track stages, take notes, add contact information, etc all on one platform. You're not wondering "which of my 10 Google Spreadsheets did I write that down on"? It's all right there.

What is the one investment that you're proud of?
What a tough question! As a Black Latinx woman, I am proud of every investment I made because a decade ago I didn't know that investing was something that I would discover and be passionate about. The VC world, like most of our society, is still heavily dominated by white men. Every opportunity I get to challenge and upend that through investments is an investment I am proud of! Beyond that, every investment I've made has gone into founders who are interested in creating diverse pathways forward for BLI communities.
"As a Black Latinx woman, I am proud of every investment I made because a decade ago I didn't know that VC was something that I would discover and be passionate about. The VC world, like most of our society, is still heavily dominated by white men. Every opportunity I get to challenge and upend that through investments is an investment I am proud of!"
Why did you decide to invest in your last investment?
Our most recent investment was in Revry, a streaming service for the LGBTQ+ community. Revry is truly pioneering something that doesn't really exist but desperately needs to. It's really hard to find original content that focuses on LGBTQ+ and the founders were all passionate about creating something for that community that is lacking.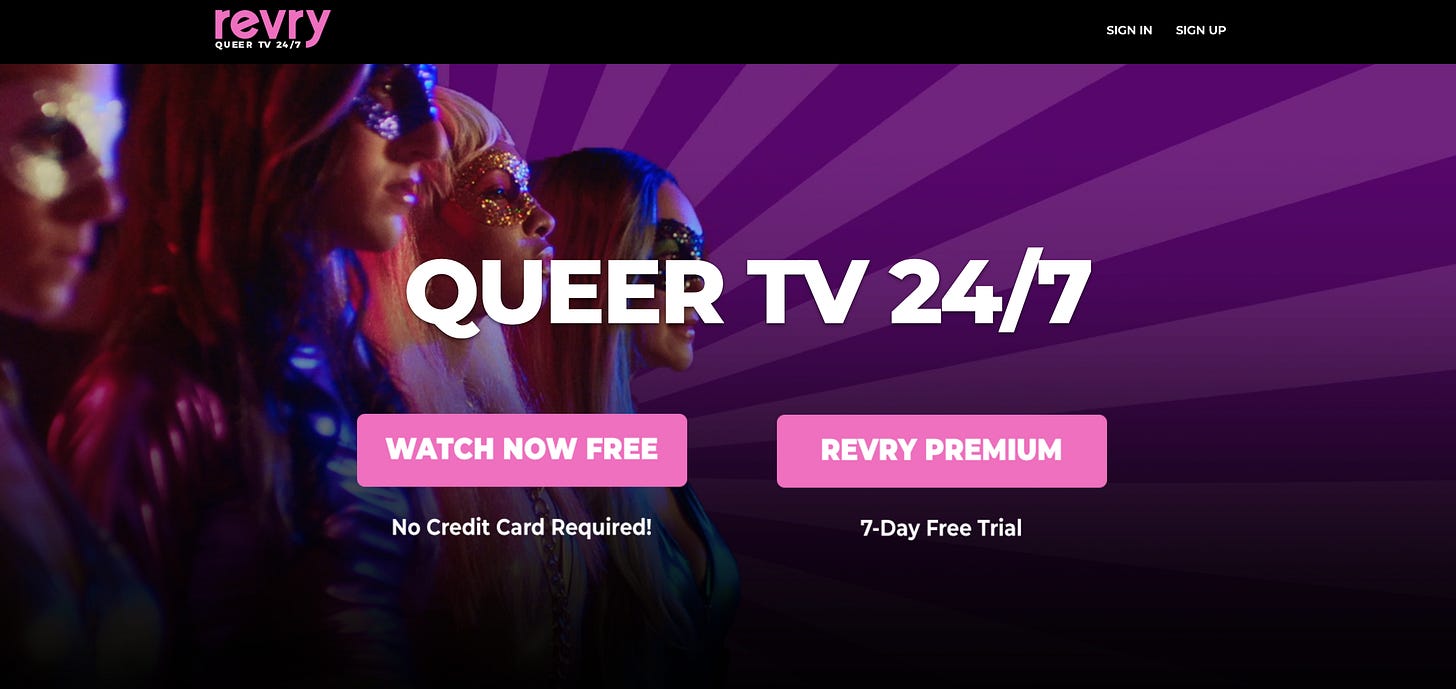 What are some challenges you find with angel investing?
Something that has been difficult is saying no to amazing ideas. As a young firm, we cannot invest in all of the great ideas that come our way. These are founders that are putting 100% into their vision but sometimes it just doesn't happen and you have to say "no" for the sake of business acumen and not the lack of passion and commitment.
What's the number one piece of advice you want to share with aspiring angel investors?
My advice is for women, specifically women of color that are interested in becoming angel investors, just do it. Before I started investing, I always envisioned that investments had to be millions of dollars. That's not true. There are a lot of companies that are excited to work with us, even though our first investments are not millions of dollars.
Before I started investing, I always envisioned that investments had to be millions of dollars. That's not true.
Where can people follow you or reach out to you? You can email me at pilar@debutcapital.com or you can follow me on Twitter.
---
Reading corner 📚
Crowd Funding Edition: Real life Angel Investing Returns 2012–2016 by Yun-Fang Juan
Angel investing returns are particularly opaque, Yun-Fang shares more about her experience and portfolio returns over a 4-year period. Interesting share-out for a topic that can be really opaque.